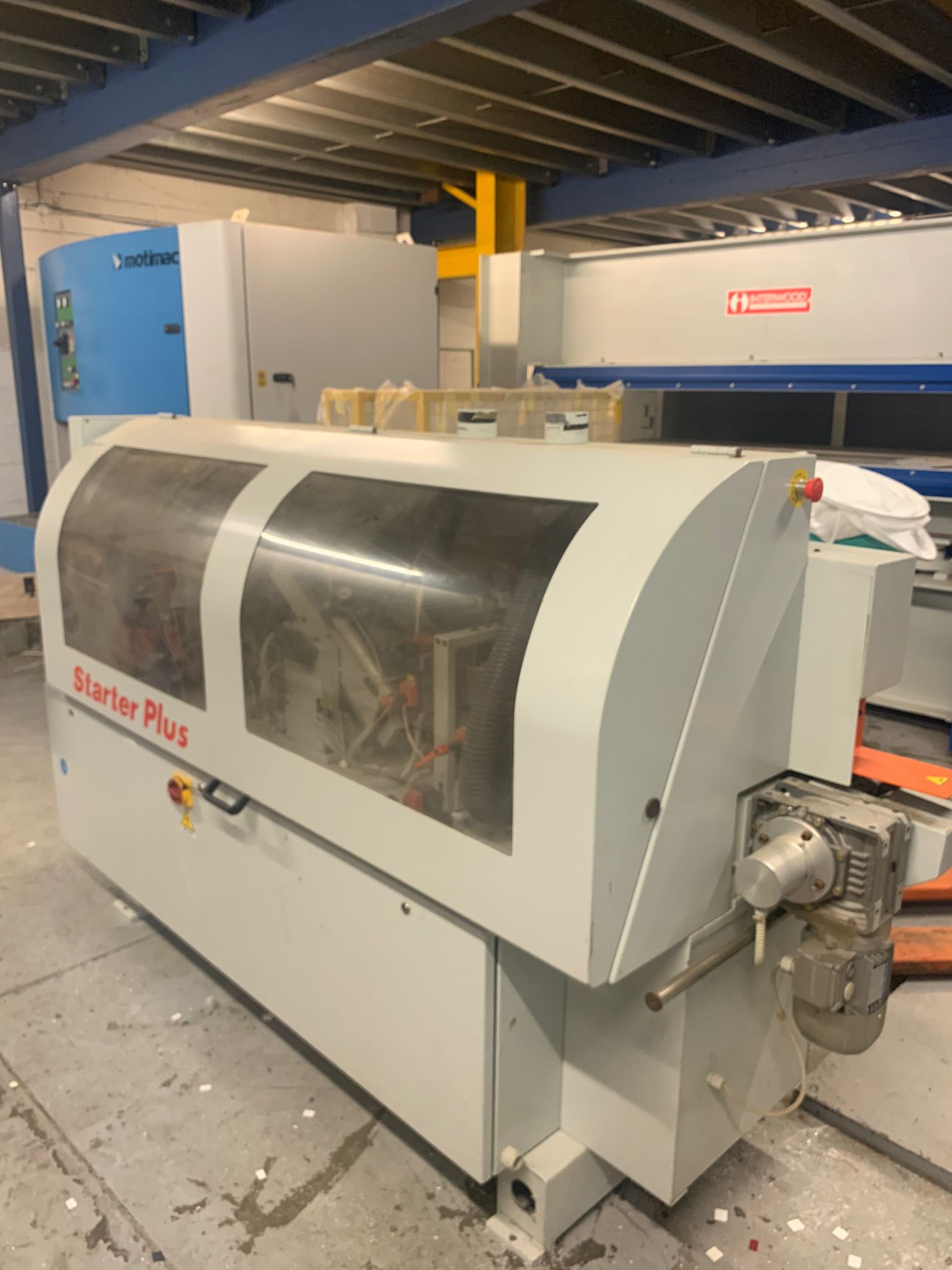 BIMATIC Starter 3.5 Edgebander
BIMATIC Starter 3.5 Edgebander
2004 Year.
BIMATIC Starter 3.5 Edgebander Technical Information


Heated entrance fence, machine controlled by microprocessor and automatic lowering temperature system.
Glue Pot; quick heating system, manual exclusion, new screw glue roller
Automatic wood strips magazine
Pressure rollers with movement by counter + 1° motorised pressure roller
Oscillating PVC-cut device
Vertical one-block 2 motors end trimming unit 12,000 rpm inclinable from 0to15° + automatic inclination system from control panel
Edge trimming unit 12000rpm, inclinable from 0° to 20° + 2 positions system + nr. 4 numerical counter and combi cutter R=3
Buffing unit 3000rpm with rag disks
Electronic inverter for frequency
Adjustable side device for the support of the panels
Electronic temperature control
Automatic adjustment of the top groups
Manual top pressure beam with counter
Protective hood
BIMATIC Starter 3.5 Edgebander Technical Information
Min Panel Width 150mm
Min Panel Length 400mm
Max Panel Thickness 45mm
Min Panel Thickness 8mm
Overall Dimensions (L x W x H) 3000 x 830 x 1380
Net Weight 700kg
Working Speed 8mt/1'
Lease or Finance options are available on request.