There are multiple types of saws depending on the job needing to be done, for those of you not too familiar with saws it can feel a bit daunting, especially if you are investing in an expensive machine.
It is also important to understand the benefits and value in investing in high-quality machines. You would only invest in a new machine if it cuts down the man hours required to complete a job, it creates a bigger yield, it produces a superior product, or your current machine is starting to cost too much to maintain. This in turn means you can increase production and make more money. Don't let financing a machine put you off either. It doesn't matter how much you borrow, but how quickly you can pay it back and get out from underneath the banks.
This blog should help you decide which type of saw is right for you.
Band Saws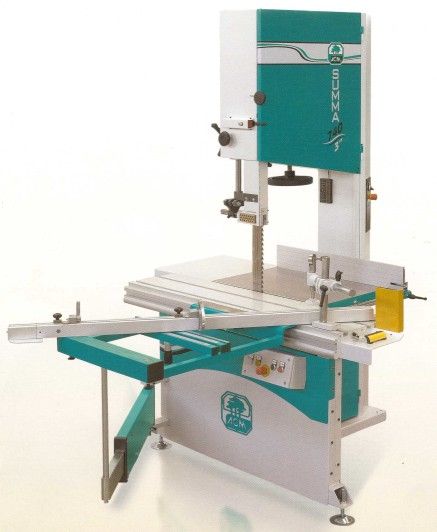 A band saw is capable of cutting wood, plastic composites and insulation. Most workshops are going to have a band saw because they are so versatile. They cut curves, shapes and deep ripping (cutting a board lengthwise or parallel to the grain).
The Band saw blades are thinner than circular saw blades. A thinner saw blade means less wood is wasted when cutting. Whereas, a wider blade makes it easier to cut a deep straight line.
A further benefit is the height under the guides which allows you to cut deeper than you would be able to with a circular saw.
Allwood have various band saws:
View new band saws
View used band saws
Beam Saws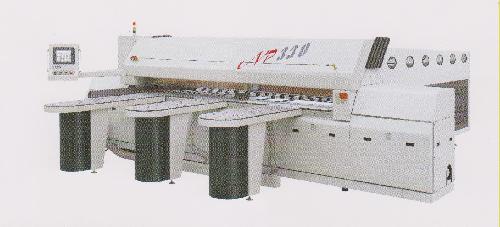 A beam saw cuts panels and sheet materials to the size required. It can deal with MDF, insulation, plastics and laminated boards. A clamping beam keeps the boards in place while the mobile saw carriage moves underneath the material.
This type of saw has a computer control allowing you to automate as well as making multiple cuts. These machines can also be linked to computer software that optimises your yield.
A beam saw is designed for repetitive, accurate cutting to size, making them the most cost-effective at precision panel cutting.
Front loading beam saw - the user loads the materials into the front of the machine.
Rear loading beam saw - the user places the materials on to an automatic lift table which will automatically be loaded into the back of the beam saw.
Allwood have various beam saws:
See new beam saws
See used beam saws
Cross Cut Saws
Cross cut saws are perfect when you need to cut across the grain. There are two choices, a blade above the table coming across the wood, or a blade underneath that comes up through the table.
The cross saw with the blade underneath the table keeps the blade at a greater distance from the user so is considered safer. It can also be automated with an automatic feed system which allows you to safely cut multiple pieces in one go, which can be more efficient.
Multi-rip Saw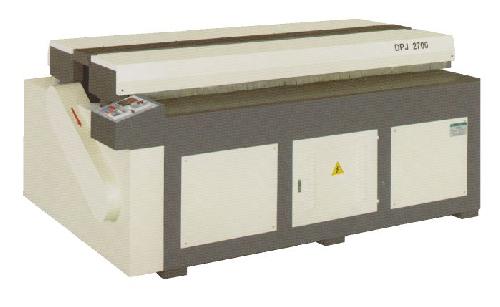 Multi-rips are designed to maximise production speed. So if you want to get the most out of your working day, this could be the one for you.
They have multiple blades and a caterpillar tank track, making them perfect for producing multiple thin sections such as lippings for edge banding or cutting multiples from larger sections to produce mouldings.
Allwood have various multi-rip saws:
See new multirip saws
See used multirip saws
Panel Saws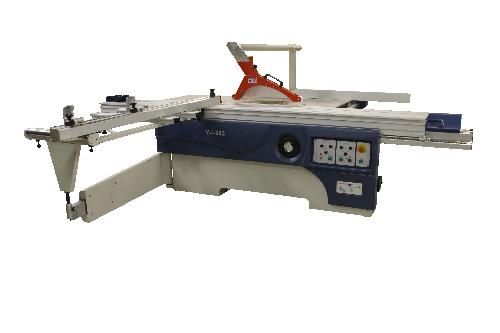 Designed to accurately cut large sheets of MDF, MFC, wood, chipboard, composites and plastics. They have a sliding table next to the saw blade, moving the material passed the blade while fully supported.
They can also include a secondary scoring saw blade which scores the lower surface in order to reduce breaks/splits/tears on the underside.
New panel saws can be manual, or electronic which makes them easier to use as they will be more precise and accurate. Optimisation is also an option as this will show the user how to get the best yield from each board.
Allwood have various panel saws:
See new panel saws
See used panel saws
Re-saws
Re-saws are a type of band saw specifically designed to cut large sections of timber into smaller sections. Some re-saws can also be used to cut thick veneers making them a popular choice for the manufacturer of engineered wood flooring.
See new re-saws
See used re-saws
Sawmills
These monsters are used to automatically load logs and turn them for cutting.
Table Saws
New table saws now come with a rise, fall and tilt mechanism. These are good for general ripping and bevel cutting of solid timber. The depth of the cut is determined by the diameter of the saw blade.
Wall Saws
Wall saws are also know as vertical panel saws. This tool is all about space saving, and is perfect when space in your workshop is limited. They can be used in the same way as a sliding table panel saw.
See new wall saws
See used wall saws
Allwood are a supplier of specialist woodworking equipment, we also manufacturer Interwood woodworking machines and are the only company who sell new Interwood machinery. Our sales team and engineers have decades of experience in helping businesses maximise their productivity and machinery investments. We have a great range of machinery in stock on display at our showroom near London, in Maldon Essex. You can be sure to find new and used machinery that match our budget and workshop needs. We can even design and build a bespoke machine for you.