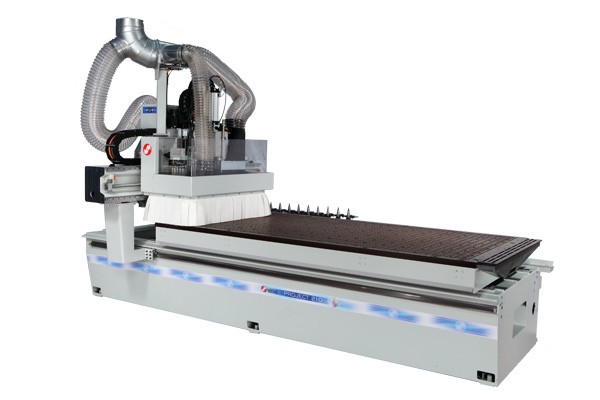 MASTERWOOD Project 210M CNC Machining Centre
MASTERWOOD Project 210M CNC Machining Centre
CNC routers are machines which perform multiple operations such as drilling, routing, and sawing with precise computer control. The computer interface ensures both high productivity and cut quality.
Masterwood machines are perfect for creating furnishings, window frames, stairs, windows and doors.
Masterwood have over fifty years experience in producing quality woodworking machinery.
Masterwood are one of the leading companies in the market for CNC machining centres for panel processing of solid wood. They offer the latest technology, supported by customised software to facilitate the use of the most complex machines.
To find out more about the Masterwood Project 210M CNC Machining Centre either click on the 'Make an Enquire' button above, where you will be taken to a form which will have the product details within it. Give us your details, ask your questions and we will get back to you.
Of course you can always call us on 01621 859477, where we will be able to give you the appropriate information and recommend a machine that will best suit your needs.
Lease or Finance options are available on request.